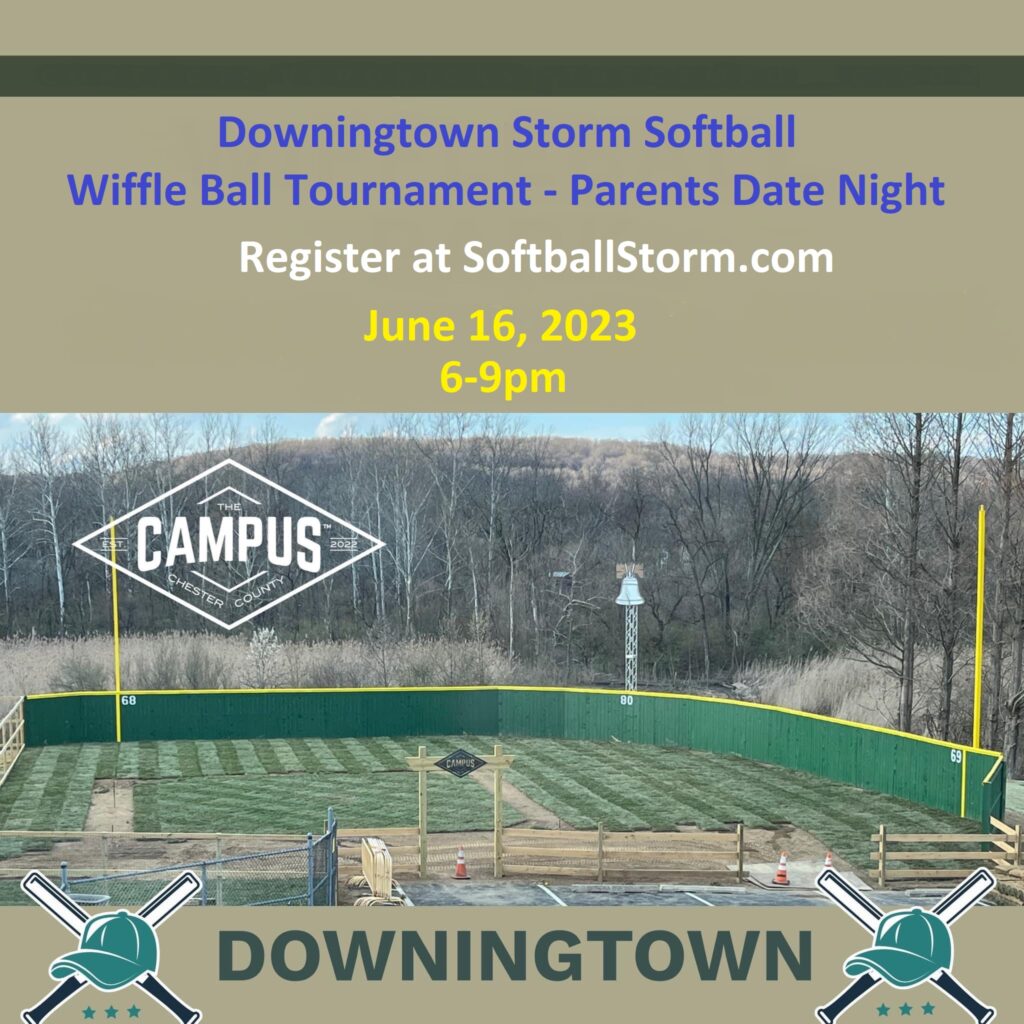 Parents, drop your kid(s) off at The Campus' new wiffle ball field on Friday, June 16th, at 6pm and go have a date night! The coaches of Downingtown Storm Softball are hosting a wiffle ball tournament for boys and girls with birth years 2011 to 2015. We will be under the field lights after sunset!
Wiffle ball is a great way for kids to have fun and get introduced to softball and baseball. It is also a fun game for current baseball players and softball players to demonstrate their proficiency. It's fast-paced and is also used as a training tool to teach baseball/softball game situations.
This event is a fundraiser for Downingtown Storm Softball and Downingtown West Girls Athletics (DWGA). By participating, you are helping lower the financial barrier for young female athletes to participate in competitive sports. So, tell your friends and make it a couples date night!
Location: 4533 Lincoln Hwy, Downingtown, PA 19335
Date/Time: Friday, June 16, 2023; 6-9pm
Cost: $30; 20% discount for siblings
Register by completing the form below. We will be in touch after you submit the form with payment instructions and waiver form completion.
Downingtown Storm Wiffle Ball – Parents Date Night
Please complete this form to register your child(ren) for our Wiffle Ball – Parents Date Night event.